Now offering Convenient Care to our patients and the community!
We offer a variety of treatment options to help our clients manage their opioid addiction.
See answers to some of our most frequently asked questions.
If you have additional questions please call (859) 368-8820.
Fill out this form and one of our team members will respond shortly. For Medical Emergencies: Call 911.
Testimonials
What clients are saying about us
​This is a welcome environment for anyone seeking recovery from opiate addiction. There's no easy way out of addiction but these people truly care, and are here to give you life again.
2nd Chance and the staff there changed my life.
I can't say enough wonderful things about this clinic for it is an opportunity to get your life back, and I now run my own business. I couldn't be happier with their facility.
Tuyen T. Tran, MD, MBA
Dr. Tran is a co-owner and the Chief Executive Officer of 2nd Chance. After completing medical school at the University of Missouri – Kansas City and residency at the University of Kentucky, he has been practicing medicine for over 20 years. While treating patients as a hospitalist and in emergency rooms, Dr. Tran recognized a growing need to help those struggling with addiction. This motivated him to become board-certified in addiction management, in addition to internal medicine, and open 2nd Chance. Since then, Dr. Tran has used his platform as a member of the American Society of Addiction Medicine, the Kentucky Medical Association, and the Lexington Medical Society to champion the fight against addiction.
Dr. Tran is currently serving as President-Elect for the Kentucky Society of Addiction Medicine.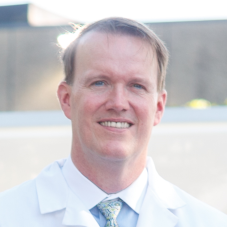 Marvin A. Bishop, MD, MBA
Dr. Bishop is a co-owner and the Chief Financial Officer of 2nd Chance. Born and raised in the Lexington area, Dr. Bishop earned both his undergraduate degree and Doctorate of Medicine from the University of Kentucky, completing a residency in internal medicine and a fellowship in endocrinology. Dedicated to serving his community, Dr. Bishop served on the Legislative Committee for the Kentucky Medical Association and opened 2nd Chance to address the ever-growing opioid epidemic that has affected numerous patients and their loved ones. As Dr. Bishop explains, "Addiction hit close to home for me when I discovered someone whom I have known for years was struggling with this disease, so I felt like I had to try and make a difference."
Dr. Bishop is currently serving as Treasurer-Elect for the Kentucky Society of Addiction Medicine.