The Partners
Center for addiction treatment
Tuyen T. Tran, MD, MBA
Dr. Tran is a co-owner and the Chief Executive Officer of 2nd Chance. After completing medical school at the University of Missouri – Kansas City and residency at the University of Kentucky, he has been practicing medicine for over 20 years. While treating patients as a hospitalist and in emergency rooms, Dr. Tran recognized a growing need to help those struggling with addiction. This motivated him to become board-certified in addiction management, in addition to internal medicine, and open 2nd Chance. Since then, Dr. Tran has used his platform as a member of the American Society of Addiction Medicine, the Kentucky Medical Association, and the Lexington Medical Society to champion the fight against addiction.
Dr. Tran is serving as President-Elect for the Kentucky Society of Addiction Medicine.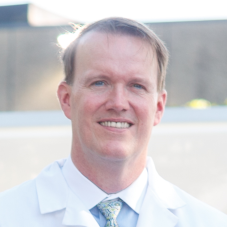 Marvin A. Bishop, MD, MBA
Dr. Bishop is a co-owner and the Chief Financial Officer of 2nd Chance. Born and raised in the Lexington area, Dr. Bishop earned both his undergraduate degree and Doctorate of Medicine from the University of Kentucky, completing a residency in internal medicine and a fellowship in endocrinology. Dr. Bishop is also board-certified in addiction management. Dedicated to serving his community, Dr. Bishop served on the Legislative Committee for the Kentucky Medical Association and opened 2nd Chance to address the ever-growing opioid epidemic that has affected numerous patients and their loved ones. As Dr. Bishop explains, "Addiction hit close to home for me when I discovered someone whom I have known for years was struggling with this disease, so I felt like I had to try and make a difference."
Dr. Bishop is serving as Tresurer-Elect for the Kentucky Society of Addiction Medicine.
The Story
2nd Chance Clinic was opened in 2012 by three doctors with a vision in a small office. Today our organization provides support and services to hundreds of individuals  with Substance Use Disorders through outpatient programs annually. 2nd Chance Clinic now occupies over 15,000 square feet of office space which accommodates 12 intake/physicians offices, 10 counseling offices, two case management offices, and three group rooms.
2nd Chance Clinic is conveniently located in the heart of Central Kentucky. We provide a wide array of opiate addiction treatment services in order to meet each individual's needs. This can include meeting with a physician, individual or group therapy, and targeted case management services.
2nd Chance is licensed as an AODE and BHSO. We have also obtained our CARF accreditation. All of our team members are attentive and dedicated to helping patients along their journey against substance use disorder.
Mission Statement
2nd Chance provides comprehensive Evidence-Based Treatment in a dignified manner to patients afflicted with substance use disorder.
Vision Statement
2nd Chance will partner with community stakeholders to combat the opioid epidemic and substance use disorder at the local, state, and national level.
Our Mission
2nd Chance's mission is to provide individual office-based opioid treatment options necessary for people to reclaim their lives from the struggle with addiction.
Our Values
All who are associated with carrying out the mission of 2nd Chance are governed by the following values…
Addiction is a chronic, relapsing disease, and should be treated as such in a medical and psycho-social manner
Addiction is a complex but treatable disease that affects brain function and behavior
Individualized drug treatment can best meet the needs of the patients and help them through the stages of addiction recovery
Effective treatment addresses all of the patient's needs, not just his or her drug use
People need to have quick access to treatment
Our Facility
Our facility occupies 15,000 square feet. We have three group rooms and 10 private counseling rooms. In addition, there are 10 private offices for providers and one large work room and private office used by our case managers. 2nd Chance also offers 60 free parking spots and it is one of the few facilities that has its own in-house lab.
Case Managers
Our case managers pride themselves on being advocates for people in their care and work closely with clients to support their journey to recovery. Our case management team works closely with local organizations to connect our clients with resources that will help them overcome obstacles on the road to recovery. If you need any type of assistance please do not hesitate to connect with one of our case managers by reaching out to 2nd Chance Clinic. The case managers at 2nd Chance Clinic are certified by the state of Kentucky.
Counselors
All our counselors are certified by the state of Kentucky. Many of our counselors have additional specialties in areas such as drug and alcohol abuse, trauma, and childhood abuse, to further individualize your care opportunities. For more information or to access these resources as a patient of 2nd Chance Clinic, please feel free to contact us and we will work with you to create a personal plan.